Teaching tools and practices are in a constant state of change. The information on this site is designed to foster your effective use of technology for any of the UT teaching modalities you have chosen to use. This site provides a curated selection of existing OIT resources with tips for their use, organized to support each teaching modality established by the Registrar's office. We hope you will find this resource informative and helpful.
Classroom Technology Breaking News!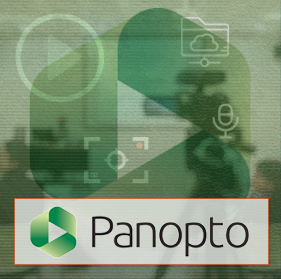 Introducing UT's new lecture capture service. How will Panopto benefit your teaching?
If teaching on campus, classroom recordings made in Zoom Cloud are saved to your Panopto Meeting Recordings folder.
Create high-resolution, recorded lectures from your desktop for asynchronous delivery to students.
Integrated functionality within Canvas and Zoom.
Host and manage access to video content.
Edit videos and slides directly within Panopto.
Make videos accessible with automatic speech recognition captions.
Read more about Panopto | Sign up for Classroom Training | Learn to Use Panopto
Information on Specific Teaching Modalities
Information for All Teaching Modalities