We know that teaching will look and feel different this year, and will present a set of challenges and special opportunities to experiment in new ways. The physical classroom will be different. New teaching modalities have emerged. In an effort to help you prepare, we have curated existing OIT resources, organized to support each teaching modality offered this semester. We hope you will find this resource informative and helpful.
Classroom Technology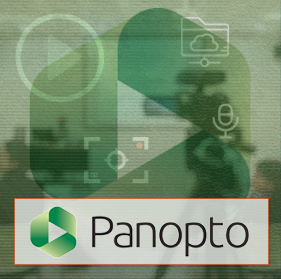 Panopto — New Lecture Capture Service!
Panopto is the new lecture capture service replacing MediaSite. Panopto is very easy to use both in the classroom and in the office.
Benefits:
Ease of recording, editing, and sharing video content 
Integrated functionality within Canvas 
Zoom cloud recordings automatically saved to your Panopto media folder
Centrally manage all of your video files in a single location
Automatic speech recognition captions 
Searchable content: anything spoken or any words that appear in PowerPoint slides become searchable
Information for All Teaching Modalities
Information on Specific Teaching Modalities