Teaching tools and practices are in a constant state of change. The information on this site is designed to foster your effective use of technology for any of the UT teaching modalities you have chosen to use. This site provides a curated selection of existing OIT resources with tips for their use, organized to support each teaching modality established by the Registrar's office. We hope you will find this resource informative and helpful.
What's New This Fall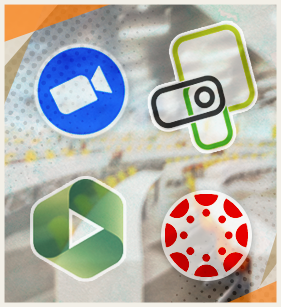 Panopto: UT's New Lecture Capture Service
Record your lectures using Panopto in the classroom via the Cynap
Integrated functionality with Canvas and Zoom
Exciting features include: discussion moderation, switchable video streams, shareable table of contents and audio transcripts, multiple language, and more!
Read more | Recording in the Classroom | Learn to Edit and Manage Video with Panopto
Proctorio: Remote Proctoring
Helps to confirm the identity of the student taking the exam
Locks down the student's web browser
Discourages academic misconduct
Information on Specific Teaching Modalities
Information for All Teaching Modalities