Training
LinkedIn Learning Courses, Collections, and Learning Paths
Online learning is increasingly being used as a complement to the traditional face to face classroom experience. LinkedIn Learning provides students, faculty, and staff with social, collaborative, relevant learning experiences. Personalized course recommendations are a powerful tool for encouraging new learning experiences. This page exists to introduce you to LinkedIn Learning content and expanding your learning experiences. These suggested videos will change from time to time, consider bookmarking the page and come back often to see what's new.
Courses:
Communicate Effectively Using Microsoft Teams – Discover the core features of Microsoft Teams and see how you can bring together colleagues, create conversations and content, and collaborate more effectively.
Become an Outlook Power User – Learn tips, tricks, and shortcuts that will make you an Outlook power user. In this course, Gini von Courter shows how to save time, increase productivity, and keep yourself organized with Outlook.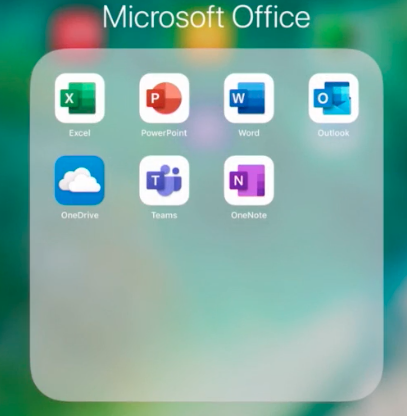 Microsoft Office on Mobile Devices – Plan your week and finish your projects on the go with the Office mobile apps. Microsoft offers the same great productivity tools you use on your desktop in a suite of free apps designed specifically for iOS. In this course, Jess Stratton shows you how to use the latest features of Word, Excel, PowerPoint, OneDrive, and Outlook on your iPhone or iPad.
Using Google Hangouts – Along with using Microsoft Teams and Zoom to connect with people we also have access to Google Hangouts. This one-hour course will walk you through getting started with Hangouts.
Collections:
Learning to use Microsoft Teams – Microsoft Teams will help you stay in touch with the different people and groups that you communicate with on a daily basis. In this collection, you'll find everything you need to get you started using this powerful tool.
Learning Paths:
Working Remotely – Due to the current situation regarding the Coronavirus, many organizations including The University of Tennessee, are taking precautions regarding the health and safety of their employees. The following Learning Path is a list of recommendations on topics related to successfully managing change and working remotely.
LinkedIn Learning for Faculty – These three videos will help you share content. With many options to fit your needs, these videos show you the benefits of each to help you decide what makes sense based on your needs and ideas.