Teaching Tools
Online@UT (Canvas) Photo Roster
Faculty can access their class photo rosters through the myUTK portal. Navigate to the My Schedule section of myUTK and click the camera icon next to the corresponding class.
Photos can be seen only by the instructor of record for each class and cannot be seen by enrolled students.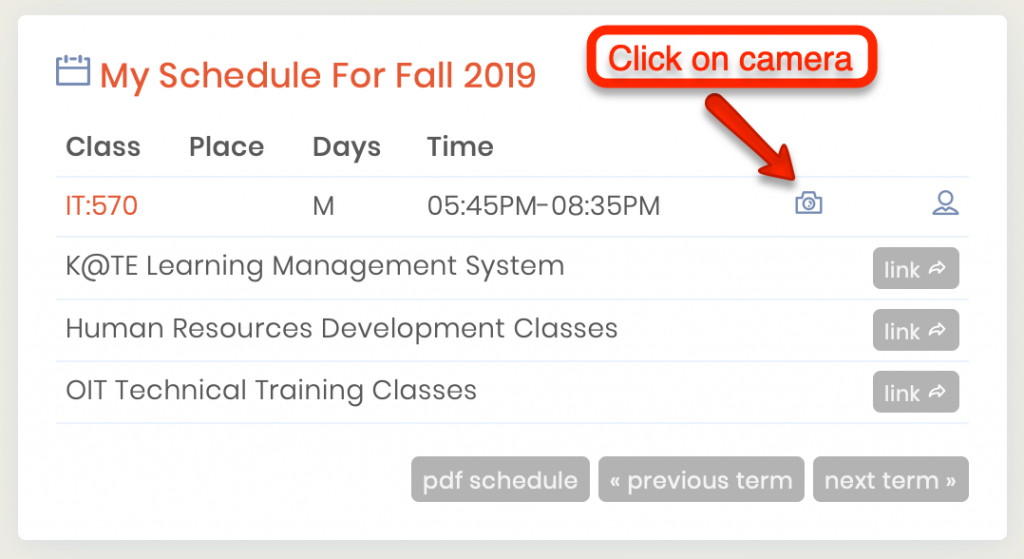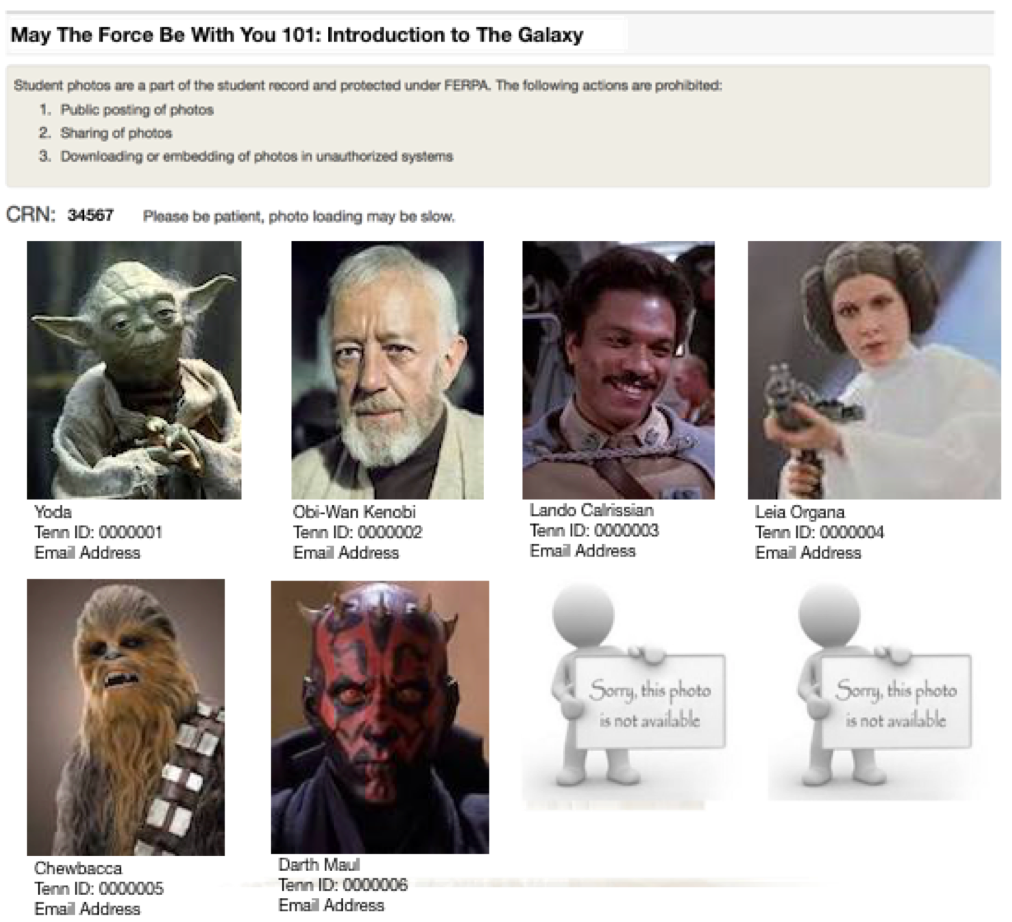 In addition to student photos, instructors also have access to the Tennessee ID (TNID) and email address for each student. For help on locating photos within myUTK, please contact the OIT Helpdesk at 865-974-9900.