Zoom: Share Screen Permissions
In an effort to increase security and privacy for meetings, Zoom recently updated the default setting for the Share Screen tool within an online classroom or meeting. The recent update changed the default sharing setting to leader/host only, giving leaders and instructors the sole permission to share content within their meetings by default.
It is possible to change this setting, however, from within a Zoom session at any time. Instructors and meeting leaders may allow participants to share their screen during by following the steps below.
Option 1:
Select the arrow next to Share Screen.
Choose Advanced Sharing Options.
Select the radio button for All Participants.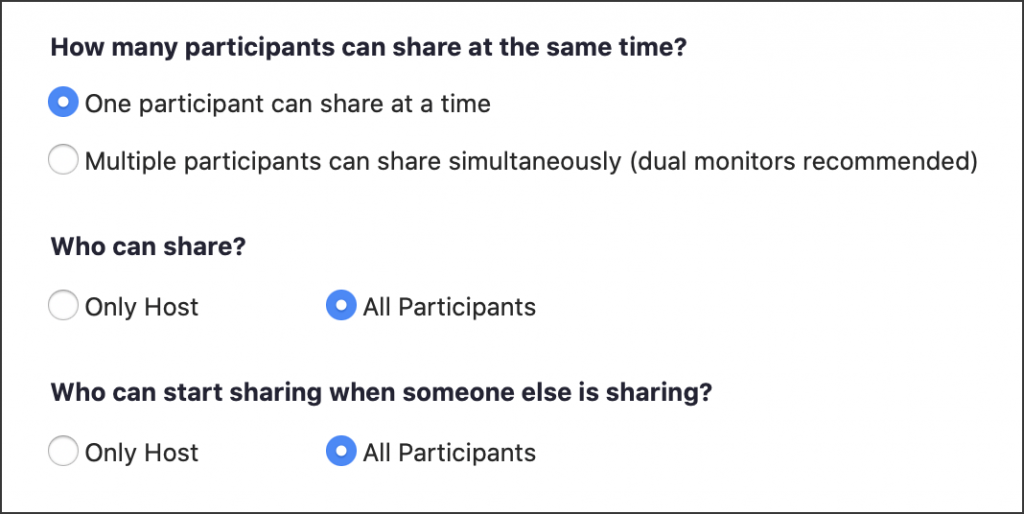 Option 2:
Select the new Security icon on the toolbar and click to add a check by the option to allow Participants to Share Screen.