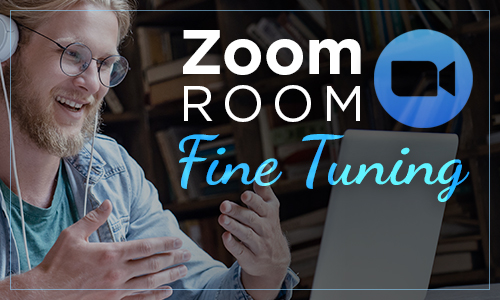 Using Zoom for Class Meetings or to Pre-Record Lectures
OIT has developed an online tutorial to quickly get you up to speed with using Zoom. It is self-paced and has the following sections that you can view in any order to quickly answer questions:
Schedule a Zoom Room (10 minutes)
Adjust Zoom Room and Meeting Settings (2 minutes)
Communicate with Students (2 minutes)
Start and Conduct Zoom Meetings (10 minutes)
Use Breakout Rooms (2 minutes)
Record and Share Zoom Sessions (6 minutes)
Compile Zoom Reports (1 page)
Zoom within Canvas and Zoom Recording
You now have a link in your Canvas course sites called "Zoom." This allows you to schedule course meetings from within Canvas. When you record your class meeting, you will be able to choose "Record to the Cloud" or "Record on this Computer." If you scheduled your meeting within Canvas and selected "Record to the Cloud," a link to your recorded session will be automatically generated in your Canvas course site. If you selected "Record on this Computer," you will need to post the file to your Canvas course via Canvas Studio and generate captions. Review our Zoom Cloud Recordings guide for more information.
Best Practices for Preventing "Zoom-Bombing"
"Zoom-Bombing" is a new term for when individuals "gate-crash" Zoom meetings. These uninvited guests could share their screens, make disturbing posts in the chat, and attempt to take over the meeting. We are aware of this happening at UT Knoxville. Our global Zoom settings have prevented this from being widespread. Here are some additional steps that can be taken at the individual meeting level to help prevent "Zoom-Bombing." If you have concerns about this, check out OIT's recommendations on Zoom-Bombing.
Want to Improve your Recorded Lectures?
OIT Instructional Support and Training staff are available for consultations to help you develop better video-based lectures using best practices for lighting, audio, and camera placement. This service is available to anyone from beginners to veterans of lecture recording. You will connect with one of OIT's video professionals for a private consultation in Zoom where they will provide suggestions on improving your recording environment. For more tips on recording your lectures or to schedule a consult, visit the Improve your Recorded Lectures web page.