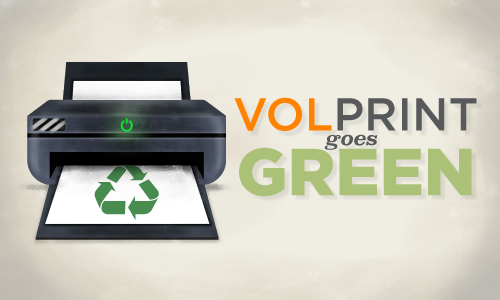 In order to take a greener approach to printing, OIT has teamed up with the Student Government Association (SGA) to make a few changes to the VolPrint fee structure. By using the duplex printing feature, you will not only use less paper, but you will also save resources related to the creation and consumption of paper including water, trees, energy, and waste.
The new fees for black-and-white printing are:
Letter-size, single-sided (simplex): $0.03/per page
Letter-size, double-sided (duplex): $0.03/first side; $0.01/second side
For a two-sided document, the charge remains the same at $0.04.  However, if you choose to only print on a single side, the charge will increase by $0.01 per page.