Top 5 Reasons You Should Sign Up for LinkedIn Learning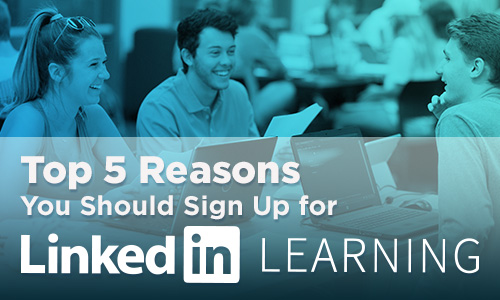 LinkedIn Learning (formerly Lynda.com) is an online training program that you have access to. It has thousands of training videos on subjects like business, graphic design, web design, technology skills and lots more.
Here are the top 5 reasons you should log on to LinkedIn Learning.
Learn things your teachers assume you already know how to do—but don't.
Connect it to your LinkedIn Profile and get suggestions on training you can take for your career goals.
Show employers you are going above and beyond by getting extra training not covered in class.
Learn things that will help you in life and work, like organizational skills, leadership and management skills, and more!
You're paying for it! LinkedIn Learning is paid for by your Technology Fee. Take advantage of it!
Log in to LinkedIn Learning