Scantron Service Closing in August 2019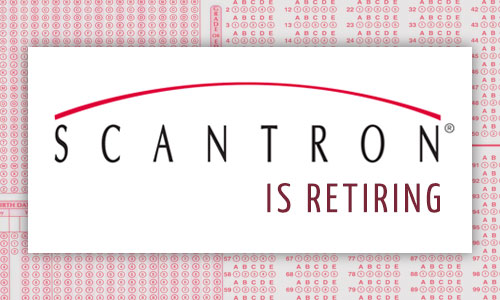 The use of Scantron forms has been declining for many years. As a result, OIT will discontinue the Scantron scoring service on August 15, 2019.
To help you prepare for the transition, OIT has several recommendations:
Akindi: a web-based assessment system that automates the creation and grading of multiple choice examinations.
This assessment type is closest to Scantron. Akindi allows instructors or their students to print Scantron-like forms, which instructors later upload to Akindi for scoring. The integration of that process with Canvas has made Akindi quite popular, with 66% of this type of assessment now done on Akindi rather than Scantron. Akindi forms are much cheaper for students, and the scoring is centrally-funded, saving departments money. The scoring process is also faster and available 24 x 7.
Learn more about Akindi.
Online surveys.
Data collection is now done more frequently with online surveys. Course assessments such as quizzes and exams are now done using a variety of alternatives such as Canvas and the Respondus Lockdown Browser.
If you have any questions about these solutions or would like assistance getting started, contact the OIT HelpDesk.