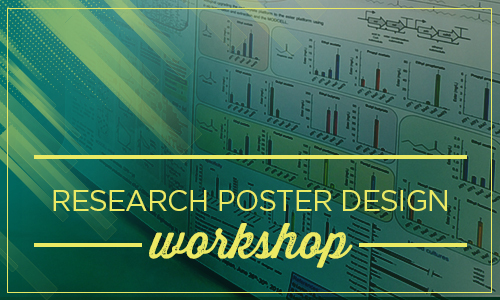 When: Wednesday, October 30 from 9 to 11 a.m.
Where: Communications, Room 43
Do you have a conference or research poster to create and just aren't sure where to start? Register for the workshop: Creating Effective Posters that will get Your Topic Noticed. In this informational and discussion-based workshop, you'll get start-to-finish tips on everything from collecting your data, what tools to use to create the poster, and how to pitch your ideas once you're at the presentation. You'll get tips and tools for displaying posters both digitally and physically. Plus, get pointers on telling your story with handouts and an elevator pitch. In addition, instructors will talk about using creative commons for images, details on typical poster dimension requirements, and even thinking about what material you should use for your poster (cardboard, foam, paper, etc.).
If you register today, you can select the instructor's name on the registration site to send an email with questions or topics you'd like them to discuss so they can best meet your needs in the workshop.