Get Ready! Windows 7 Retiring January 14, 2020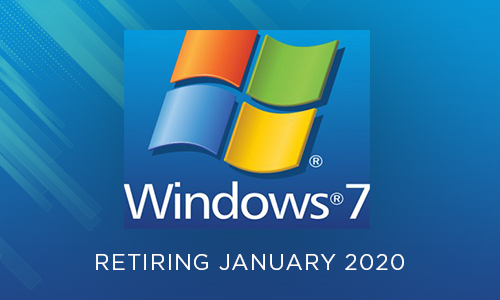 On January 14, 2020, Microsoft will no longer provide security updates, patches, or support for Windows 7, and OIT will discontinue support at this time. Upgrade to Windows 10 before Microsoft drops support. Through the University's Campus Agreement, Windows 10 is available for all faculty, staff, and students.
Who Can Download Windows 10?
All university-owned computers.
Students have access to ONE copy of Windows 10 for their personal computer.
Faculty and staff may purchase a discounted copy of Windows 10 for installation on their personal computers for work-related purposes only.
Learn more about how to download Windows 10.
Support for University-Owned Computers
OIT's Desktop Support team is available to help you evaluate your computer and make recommendations. Contact the OIT HelpDesk to get started. If you are on the Knoxville campus and using an institutional computer, our team will come to your office to upgrade your computer.
Support for Students
Students can visit the OIT Student Computer Support Center at Hodges Library for help. We can help you evaluate your computer, backup your files, and upgrade to Windows 10. Learn more on our website.
Learn more about how you can upgrade to Windows 10 on OIT's website.