Build Your Online Course Development Skills with OIT's Zoom-Based and Self-Paced Workshops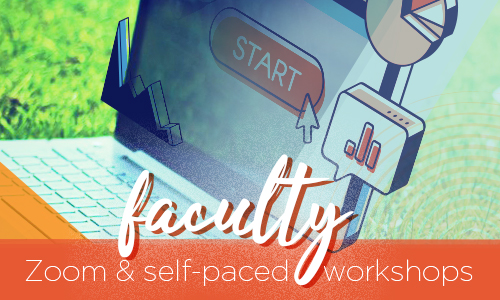 OIT is offering a number of workshops to help you build your skills with creating materials for your online course and engaging your students via teaching tools (Canvas, Zoom, Clickers, etc.). Sign up for a workshop with OIT this summer. All of our "face-to-face" workshops are being delivered in Zoom and allow time for questions. There are also several self-paced online workshops that can be taken at any time.
This list of OIT workshops was curated just for faculty, instructors and GTA's! You can also request a consultation or a workshop for your team at help.utk.edu.
Instructor-Led Workshops
Accessibility & UDL
Adobe
Camtasia
Canvas
Classroom Technology
Instructing
Microsoft
Zoom
Online Self-Paced
Accessibility & UDL
Canvas