Instructional Design & Support
Put it All Together: Canvas
If you'd like to improve the visual design of your Canvas course, you have several options.
Add a Course Card
At UT, instructors can customize their course cards by adding an image. Since the name of the course typically appears directly below the image, you don't need to add text unless you feel it's necessary. It's important to note that each student can select a custom color overlay for their course card or change other features of their Dashboard layout, so your students may see their course cards differently than you do.
How to add a course card (links to the OIT Knowledge Base)
Examples from UT: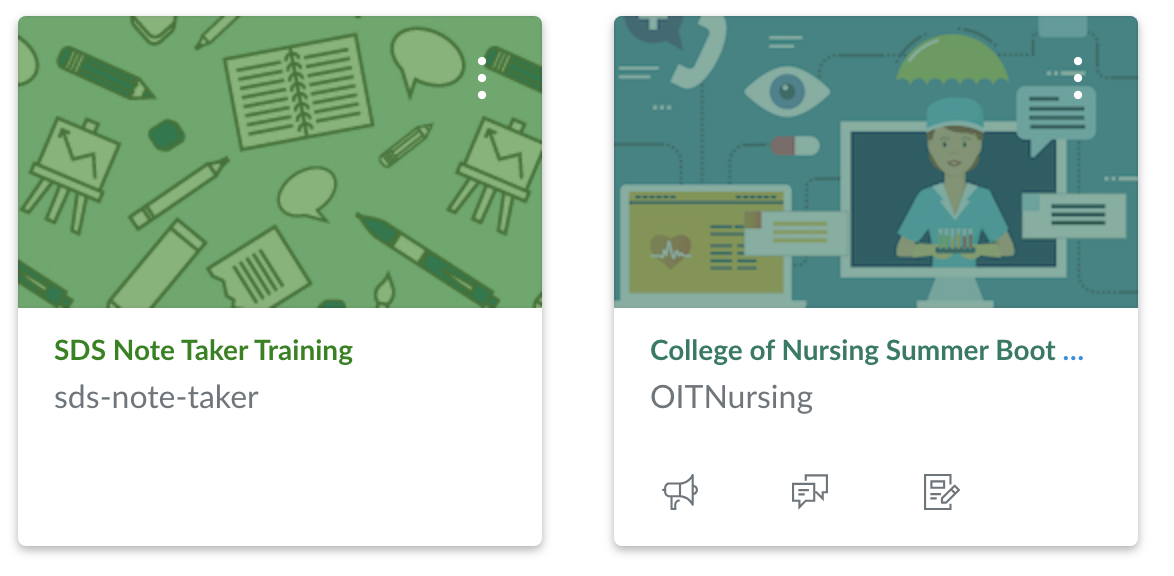 Add a Banner to the Home Page
What do students see when they land on the homepage of your site? If you're currently showing either the Syllabus or a Content Page as your course Home page, consider making or requesting a banner graphic for the top of the page. It doesn't need to be complex; a background image combined with the name of the course can go a long way toward helping students feel at home in your course.
How to add a banner (links to the OIT Knowledge Base)
Examples from UT:

Emphasize important concepts
Do you see the same issues over and over in your assignments? Try a visual "Avoid/Instead" comparison.
Do students have trouble with a technical step? Include a labeled screenshot to help them solve the problem quickly.

Do you include long lists of resources? Consider different colors or banners to differentiate sections, chapters, or other categories.
For long sets of links or paragraphs, you can also make the text more readable by adding subheads.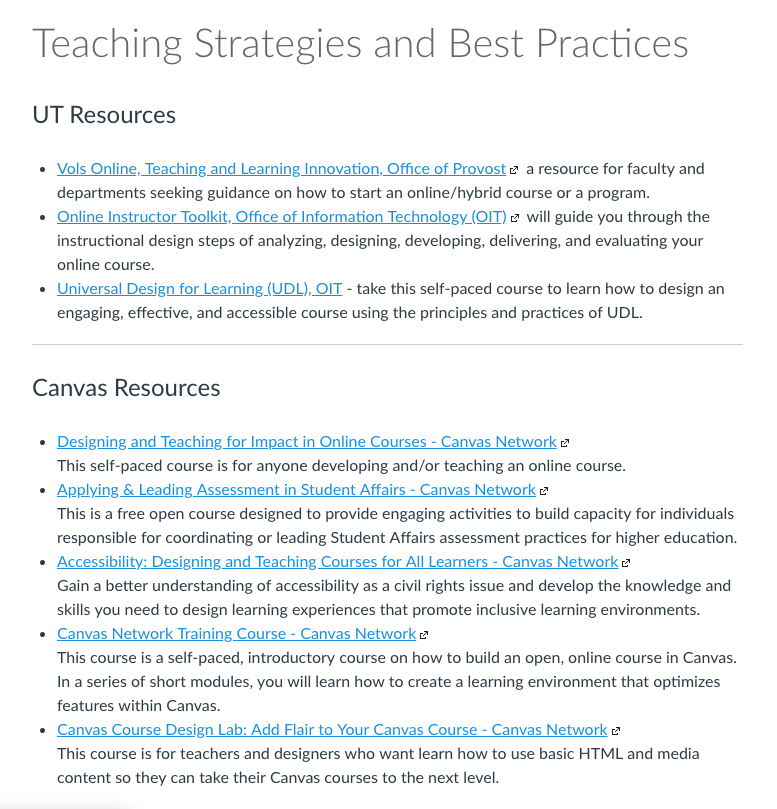 <– Put it all together: PowerPoint  |  Send us your best practices! –>