Instructional Design & Support
How to Find High-Quality Images Without the Copyright Issues
A (nearly) painless note about copyright
It's easy to assume that anything found on the internet is fair game. This is false—while many images can be taken from the internet under the definition of Fair Use, it's never safe to assume. UT's Office of the General Council has received complaints from copyright holders in the past, and UT instructors have been required to take down images they did not have the rights to. Thankfully, finding quality images (without the copyright baggage) is easier than it's ever been, with the use of the tools and resources below.

As an instructor in higher education, you have several options for finding legally usable images, although there are pros and cons to each. Check the list below to see what options will work best for you.
Free Online Image Sites
Pros: The image sites below offer high-quality graphics for free, without attribution. They also sometimes offer a perk or two if you create an account using your email.
Cons: Depending on how specific your topic is, the sites might not have images that relate. You may have to look for overall concepts (people, places, learning, technology) rather than a concrete example from your field. Also, the sites typically make money by advertising graphics from pay-per-image sites like Shutterstock, so click carefully in the search results to avoid being sent to a paid site.
Check out recommended sites:
Pixabay
6 million royalty-free stock photos and videos.




Pexels
Per the Pexels website, "Pexels provides high quality and completely free stock photos licensed under the Pexels All photos are nicely tagged, searchable, and also easy to discover through our discover pages."




Unsplash
850,000 high-resolution photos available for entirely free use.




Creative Commons Image Search
Pros: Creative Commons (CC) has long been a leader in connecting regular people with the useful, legally sourced images they need, and they are now the largest source of digital works in the world. The latest version of the site even provides one-click attribution and a list of online image providers. Additionally, while it might be faster to "grab and go" with your online images, taking a few extra minutes to attribute will show your students that acknowledging the source (rather than ignoring the source, or passing work off as their own) is a more professional approach.
Cons: Most images still require attribution, which does add a small extra layer of work. Some instructors may feel that posting an attribution next to each image has a messy appearance; if the attribution text bothers you, the attributions can be added in a final slide, or at the bottom of a web page.
Search the Creative Commons:
CC Search
Per their site, they are the largest digital resource bank on earth, with over 1.4 billion digital works. Enjoy!

Public Domain
Pros: Images in the public domain are entirely free and can be used for any purpose. Images are classified as "public domain" if they were originally published by the US Government for public use, if they passed into public domain due to age, or if the original owner relinquished rights. There are multiple sites that can help you find public domain images.
Cons: Many items only pass into public domain 70 years after the death of their creator, or sometimes not at all, so it's unlikely you'll be able to wait that long for an image you have your eye on!
Visit Public Domain Search Sites:
Archives.gov
The U.S. National Archives and Records Administration maintains this site to ensure important national documents are available to the public.

Library of Congress
The Library of Congress has several image collections that are free to use and reuse.

Fair Use
Contrary to popular belief, Fair Use does not cover anything and everything in an educational setting. Fortunately, the rules are often easier to grasp than other areas of copyright, and somewhat more permissible depending on your circumstances. Here's a quick summary:
Every image found online is most likely copyrighted, unless it states otherwise. BUT—the person using the copyrighted work can apply the four-step checklist below (see more Fair Use info from copyright.gov) and may be able to use the work anyway if:
The work is used for education, not profit, and the person is making a comment, critique, or parody (i.e., a background picture of the Smoky Mountains is not a comment/critique, but saying "This picture shows the effects of air pollution on the Smoky Mountains" is a comment/critique).
The work is factual/practical rather than highly creative (i.e., a chart or table as opposed to a painting, logo, graphic, or artwork).
A small amount of the work is used (cropping to a segment of a picture, or pulling a less notable quote from a book). Using the whole graphic or photo is a definite red flag.
Use of the work has little or no impact on current or potential market value of a product (i.e., using a graphic or chart from a published textbook would typically not be allowed under Fair Use, because the image is intended to make money for the publisher).
In the end, if you feel genuinely confident that your use of the work leans strongly toward Fair Use under most of the measures above, and you include source information somewhere within the document/page/project, you're likely to be in good standing with UT's Office of the General Counsel. If you think an image might fall outside of Fair Use, consider choosing a different image.
Open Educational Resources (OER)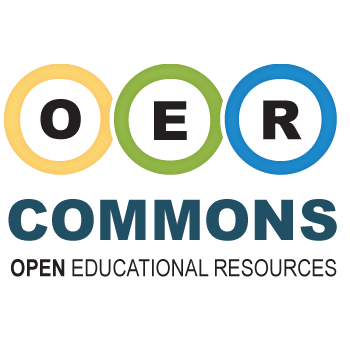 You may have heard of the term "Open Educational Resources," a worldwide movement to improve equity in education by creating and sharing high-quality educational materials across a host of subjects and learning levels. Ranging from mini-lessons to full courses, materials can be plugged in as they are or adapted further for custom use. According to the OER Commons, "Open Educational Resources (OER) are teaching and learning materials that you may freely use and reuse at no cost, and without needing to ask permission. Unlike copyrighted resources, OER have been authored or created by an individual or organization that chooses to retain few, if any, ownership rights."
Why Use OER?
Faculty find that, in cases where OER can replace an entire textbook or other course costs, they are able to attract more students to the course due to its greater affordability.
While it may take some legwork at the beginning to source and adapt appropriate materials for your course, the OER Commons now has over 50,000 resources available, and both Hodges Library and the Office of Information Technology are available to help UTK instructors get started.
Find Open Educational Resources for Your Course
OIT's OER workshop (supports the Library's OER initiatives; open to everyone)
Questions about how to find, mix, credit, license, and/or create OER? Request a consultation with OIT's instructional design specialists through the OIT HelpDesk form!
For general questions about copyright, fair use, and OER, you can also contact the Library.
Not sure where your image came from?
You may have inherited images from a colleague or previous project, or you may have an image in mind but don't know the source. If so, you have a couple of options.
As a first effort, you can check to see where else the image is being used online using Google's reverse image search. (Need help? See reverse image search directions here.) Upload the image, and Google will respond with a list of pages that are also using that image. Unfortunately, it's unlikely that those pages have sourced the image legally, but if they point to a legal source like Pixabay, Creative Commons, or the Library of Congress, you can list that as your source as well and proceed with using the image. On the other hand, if no one seems to have a legal copyright for the image, you can fall back on the Fair Use checklist above.
If your efforts to find the original source are unsuccessful, check the Can I use that picture? chart posted by Curtis Newbold, also known as the Visual Communications Guy. In addition to the chart, he provides a handout version and an approachable, easy-to-digest discussion of copyright that's definitely worth a read.
© Curtis Newbold, Can I use that picture?
<– Deciding where to begin | Take or make your own images –>